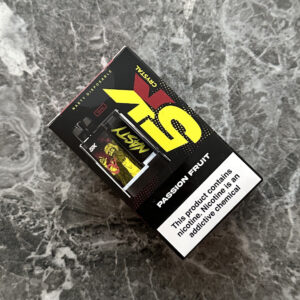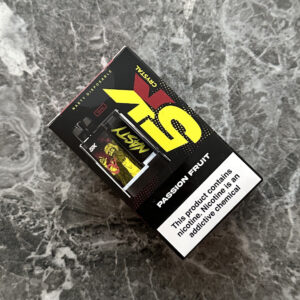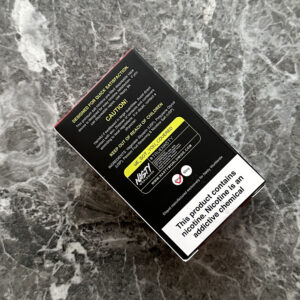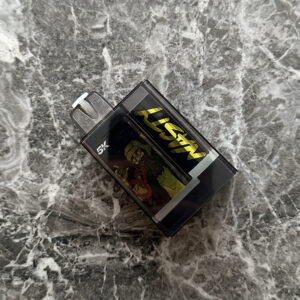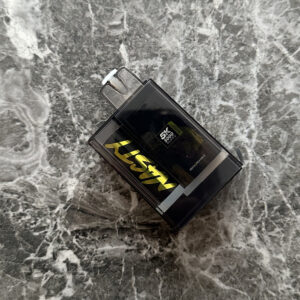 Out Of Stock
NASTY 5K Crystal Passion Fruit
$15.26
€ EUR

£ GBP

$ USD

$ AUD

¥ CNY

ر.س SAR

د.إ AED

Kč CZK

$ HKD

Ft HUF

R ZAR
Out of stock
Want to be notified when this product back in stock?
Compare
Description
Nothing beats the smooooothness of a NASTY Disposable.
Introducing NASTY 5K Crystal, the smooooothest disposable yet. This smooth operator is designed to deliver effortless, longer lasting satisfaction as you hit the ground running. Try delicious NASTY saltnic flavors, the smooooothest way possible.
The NASTY 5K Crystal 5000 Puff is an upgraded version of Nasty FIX. A convenient, compact and light disposable vape device from Nasty Juice. Provides a hassle free and simple to use pod device, ideal for those making the switching from smoking.
Providing the same great taste and satisfaction, the NASTY 5K Crystal 5000 Puff disposable pod device is pre-filled with 2% nicotine salt and delivers approximately 5000 puffs. NASTY 5K Crystal 5000 Puff implements top-quality raw ingredients to create a subtle yet refined flavor fitting for those who are looking to satisfy their cravings.
NASTY 5K Crystal 5000 Puff is perfect for an ex smoker or even a existing smoker who super addicted to nicotine in cigarettes. Ready to use straight from the packaging, simply inhale on the NASTY 5K Crystal 5000 Puff to get started and once consumed dispose and replace.
Nicotine salts provide a smoother throat hit with higher nicotine content with fast absorption into the bloodstream.
NASTY 5K Crystal Passion Fruit. Pleasantly tangy, sweet and tart.
Brand: 5K Crystal
Nicotine Base: Saltnic
Nicotine Strength: 20mg
E-liquid Capacity: 13ml
Technology: Mesh Coil
Battery Type: 100% Pure Cobalt
Battery Capacity: 500mAh Rechargable
Battery Power: 3.15wh
Pod Size: 19mm x 101mm
Special Feature: Smart LED Indicator, Rechargeable USB Type-C
Weight: 65g
Each Set Contains: 1x NASTY 5K Crystal Passion Fruit
Aroma:
Passion Fruit
Puff Approximate:
5000 Puff
Additional Information
Below are the list of flavors for NASTY 5K Crystal:
– Asap Grape
– Cushman Mango
– Cushman Strawberry
– Double Apple Shisha
– Honeydew Ice
– Lychee
– Passion Fruit
– Peach Ice
– Peach Lemonade
– Red Energy
– Pineapple Lemonade – Slow Blow
– Strawberry Bubblegum
– Vanilla Cuban
– Watermelon Candy
– Watermelon Ice
---