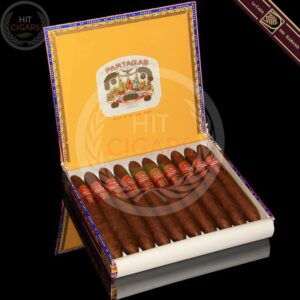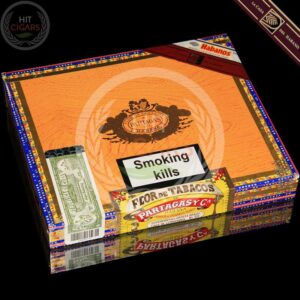 Out Of Stock
Partagas Salomones (LCDH)
€ EUR

£ GBP

$ USD

$ AUD

¥ CNY

ر.س SAR

د.إ AED

Kč CZK

$ HKD

Ft HUF

R ZAR
Out of stock
Want to be notified when this product back in stock?
Compare
Description
Partagas Salomones (LCDH).
Came out on the market as part of La Casa del Habano (LCDH) series in 2008. Manufactured with the best leaves from the region of Vuelta Abajo in Cuba. This double figurados (57 ring gauge – 184 mm) includes flavours of leather, earth and a hint of spice.
This cigar were discontinued in the 70's and re-produced in the year 1995 for the commemoration of the 150th anniversary of the Partagas factory.
Vitola: Salomòn
Ring Gauge: 57
Cigar Lenght: 184 mm / 7.2″
Body: Full
Packing Code: CB-UW-n-10-n-10
HS Code: 10.9080.18.0048
Box Code: N/A ***might be change in shipping progress…
Aroma:
Woody
Duration:
60-90 min
---