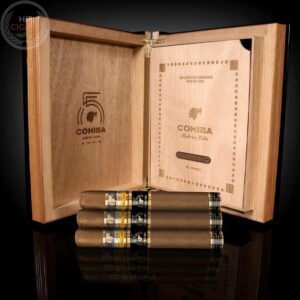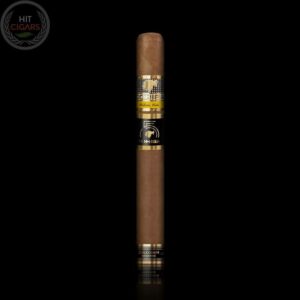 Out Of Stock
Cohiba Ideales Coleccion Habanos 2021
$0.00
€ EUR

£ GBP

$ USD

$ AUD

¥ CNY

ر.س SAR

د.إ AED

Kč CZK

$ HKD

Ft HUF

R ZAR
Out of stock
Want to be notified when this product back in stock?
Compare
Description
Cohiba Ideales Coleccion Habanos 2021.
Habanos S.A. presented the new products for 2021 in virtual Festival del Habano "known as Habanos World Days".
The 2021 Colección Habanos release will be the Cohiba Ideales. This year Habanos SA announced Colección Habanos Volumen XVIII – Serie B featuring the Cohiba Ideales.
Cohiba Ideales is a vitola measuring 56 x 175mm (56 x 6 7/8). Each Coleccion Habanos box will containNumbered book-shaped boîte nature box of 20 cigars. There will be 3,000 boxes of 20 cigars created, all sold through La Casa del Habano stores around the world.

Vitola: Modernas
Ring Gauge: 56
Cigar Lenght: 175 mm / 6.9″
Body: Medium to Full
Packing Code: SPB-S-n-n-n-20
HS Code: N/A
Box Code: N/A ***might be change in shipping progress…
Aroma:
Bean
Duration:
 60-90 min
---